DnB & Dubstep Tips by Dyzz (The Illuminated)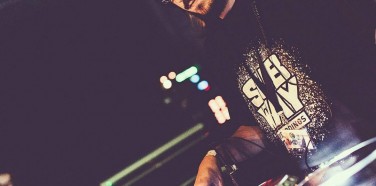 1/2 of The Illuminated Yuri // Dyzz plays a variety of 140 to 170bpm bass music mainly aimed at Dubstep, Dub/Reggae and techy Drum and Bass. Together with his partner in crime Joep // Rebus they produce under their moniker The Illuminated, play out all around Europe and organise the (dnb) Breek events at De Effenaar (Eindhoven).

Drums & Synth work are so on point with the man like Bisweed. Good to see him showcasing his wide-ranged 140 stuff on Paradise Lost.

Released late 2015 but still rinse this in every dnb set. Love the production on Xtrah's tracks!

Big fan of DLR and recently came to notice M-zine & Skeptics. All top notch down to earth lads with high productions knowledge & value. Check out their Blendits release as well!

MASSIV tune by the Numa Crew guys. Deep & dubby intro with a smashing growling drop which turns the dancefloor in an harambe like madness.