Vinyl Distribution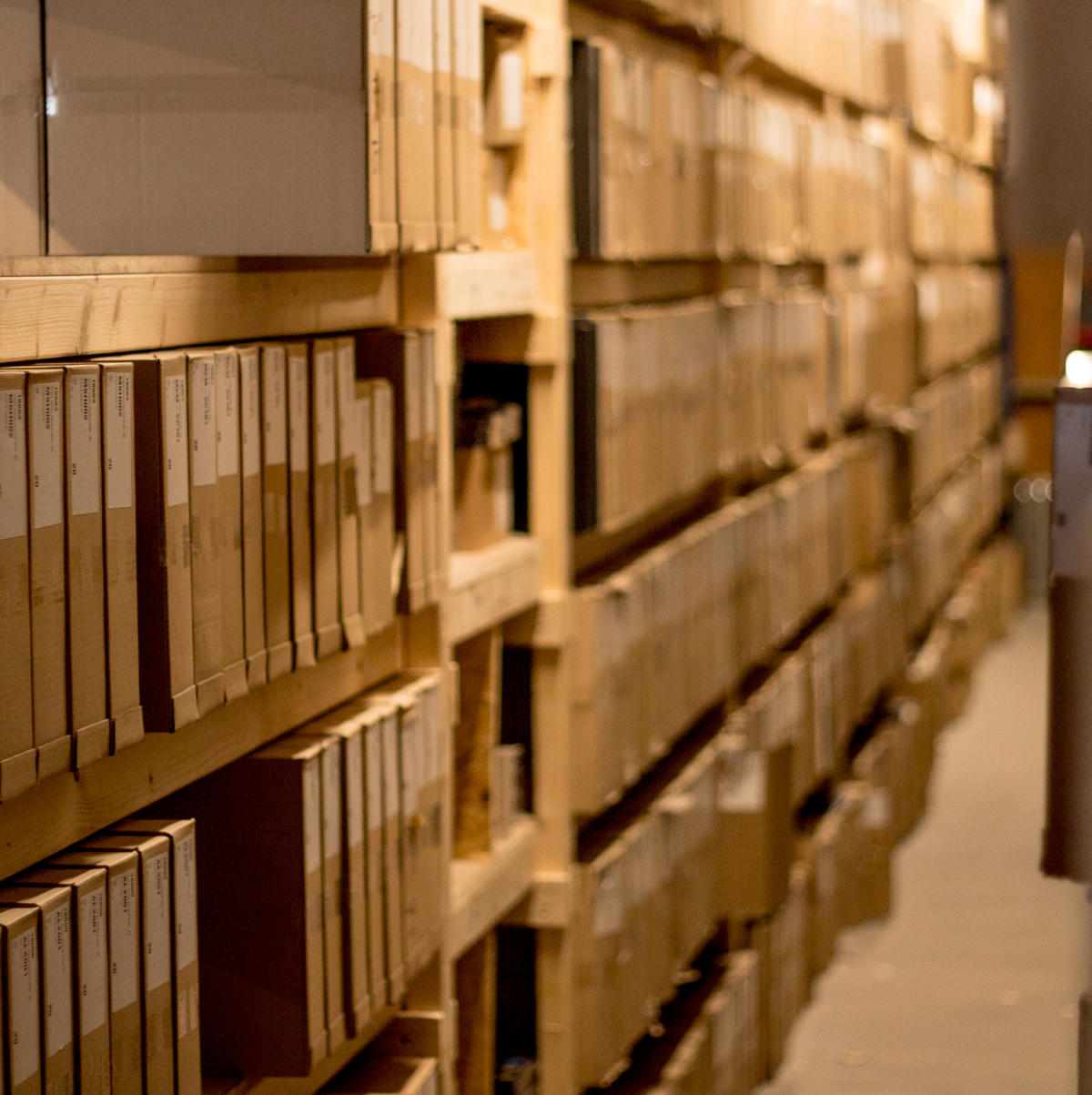 Since 1994 Triple Vision has been known as a reliable partner for record labels around the world for setting up vinyl releases. Until recently Triple Vision used to offer full pressing & distribution deals to many of our labels but due to changes in the vinyl industry we have been forced to change our ways of working which resulted into a new concept that we call a ''shared pressing and distribution'' deal.
Shared pressing & distribution
Instead of offering full pressing & distribution deals, we work with an account based system.
When you start a label, you open an account with us. Before we can start the production of a record, we ask for a deposit, so your account won't go below zero too much.
The deposit that is required will be determined by our vinyl department manager based on the following principles:
– The quality of the provided music and the level/esteem of the artist/producer.
– The total costs of the product.
– Results of previous releases.
– The labels available in back stock.
Usually the deposit is lower than the actual cost of the full production. The remainder we see as an investment in our labels.
All income and expanses will be added to your account, which you can get an overview of via a statement. Here you get to see a detailed breakdown of any money going in or out. Also you will be able to see the current balance of your account. Statements are updated each month and can be requested at your contact.
For each new release, we will take a look at the current state of your account and determine whether another deposit is necessary to start the next record.
NOTE: All prices communicated are excluding VAT/BTW.

Prices for vinyl pressing and distribution
Pressing demands by labels are often very different from eachother as there are numerous possibilities regarding the weight of (coloured) vinyl, choice of (inner) sleeve. The minimum number of vinyl to order is 300 copies. Starting March 1st, 2015 we have new prices. Below we have described the most basic deal that is often used by our clients:
"Pressing 300 12″ records on 140 gram vinyl in a black disco sleeve with full colour label and basic vinyl mastering at Record Industry including 3 test presses costs a label €861.82 This is excluding VAT, mechanical rights and transport for testpresses and/or finished copies.
We have to charge mechanical rights to everyone, if the artist(s) don't appear to be a member of any rights collecting societies the mechanical rights will be credited on the statement. For the standard product the price inc. mechanical rights is €1017.82″
To read more about mechanical rights click here
Once we have pressed up these records we start selling the product. For each product that we sell we report an average price of 3,80 euro back to the label for standard products as described above. For special products we determine the payback according to the quote with you.

Requirements for pressing and distributing a release 
In order to get your record prepared we need:
–       Full waves of each track. You can upload via your own account. For exact details on how to get maximum result and efficiency please follow the guidelines explained at the audio specifications page.
–       Label logo.
–       Artwork for your finished product, 12'' label sticker, printed sleeve (if needed). For exact artwork details for your prefered product visist the artwork specifications page.
–       1400X1400 pixels digital artwork.
–       A salesnote with a detailed description of your release.

Planning and releasedate
When our vinyl department manager is provided with the correct information it will take up to 5 weeks until the test presses will be finished and back at the warehouse. After the final check it takes an additional 4 weeks until the finished copies are ready for distribution.

Payback
After your record is released you can receive a sales report every 6 weeks.
Profits can be either paid back to the label through an invoice or used as backup for future releases.

Promotion
Promotion is done by the label. Advertisement on shops as Red Eye and Juno, like highlighting a certain release, are made by the marketing staff of those shops solely.
Fair pricing, full profit
Our standard deal gets you 300 12″ records on 140 gram vinyl (new standard vinyl weight for a 12") in a black disco sleeve with full colour label and basic vinyl mastering including 3 testpresses.
For pricing options get in touch with newlabels@triplevision.nl
Mastering Solutions