Where do we press?
Record Industry is situated in the Waarderpolder, an industrial area in Haarlem, very close to Amsterdam and Schiphol Airport. The factory building is 6500 m2 and facilitates both production and storage of compound and paper parts.
With 33 presses, Record Industry is the largest vinyl pressing plant in the world. Their production lies around 30.000 records per day, which can be increased if necessary. Formats available are 7″ (on 44 grams), 10″ (on 110 grams) and 12″ (on 125, 140 or 180 gram). In addition to standard black vinyl, they also offer a variety of coloured vinyl.
Process
From the supplied master tape (via FTP or CDR) a cut is made in the cutting room.  When supplied with unmastered final recordings Record Industry has three in-house mastering rooms, all fully equipped to perform top of the line mastering services. All mastering rooms are equipped with Neumann VMS cutting lathes and can cut on both lacquer and DMM. All lathes are customised with digital high resolution delay to provide you with the finest cut achievable.
The next step is the plating or galvanic. In this step of the process, the stampers which we use to press the records, are produced. The stampers are used on the presses to actually press the grooves in the vinyl. Approximately 1000 to 1500 records can be pressed with one set of stampers.
In the pressing room unprocessed vinyl gets mechanically placed between the stampers with on each side already an A and a B label. The press closes and the stampers press the vinyl 'puck' under high pressure of 150 bar in 30 seconds into a record. After the cooling down period the records are ready for packaging.
The packaging is being done at the finishing department where the records are mechanically sleeved in their outersleeve (apart from 7″ and 10″ which are sleeved by hand) and packed into boxes for transportation. Automatic stickering, shrinkwrapping or adding inserts is also done at this departement.
Examples
Record Industry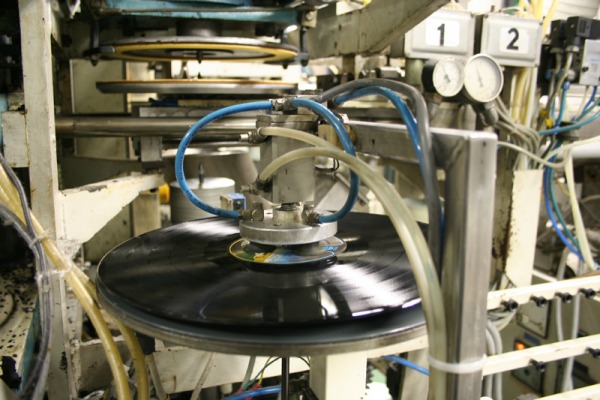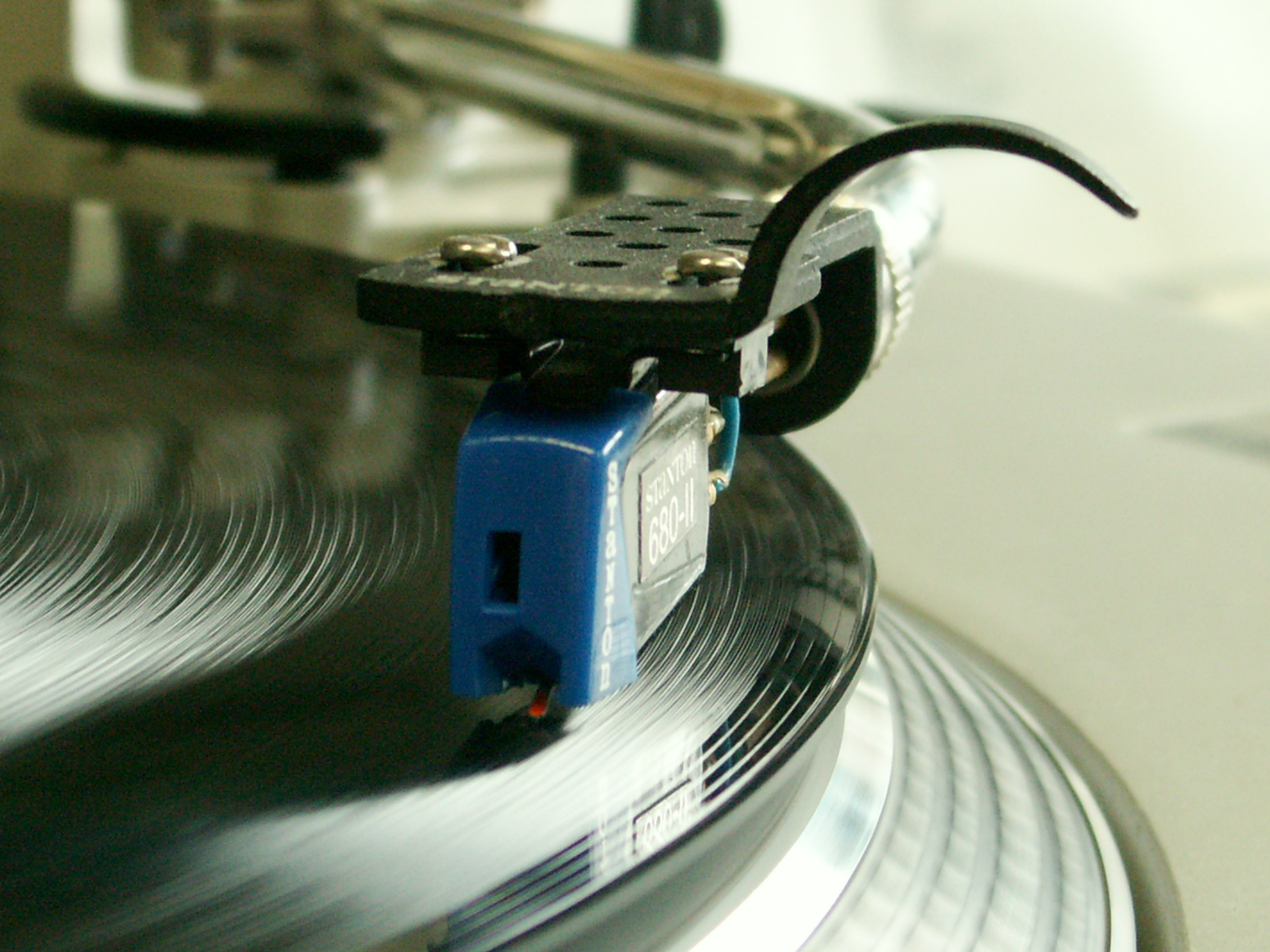 Visit website
Extra information
Quality control
Throughout this whole process the record is subject to a comprehensive Quality Control. Before an order can be pressed a first test pressing will be made and played by QC. When an order is planned for production QC will regularly check a record during the time it is on the press. Besides checking the audio QC checks the printed paper parts (labels, sleeves, stickers etc.) by comparing them with the digital proofs. Finally QC will do a last check on the records when they are packed, to make sure the customer receives his product exactly the way it was ordered.
Artwork specs
Artwork can be supplied on a CD but also via FTP or via email. To make sure your artwork can be used without any problems, the artwork needs to be supplied in the correct templates. Please download the templates for your desired format, which can be found on this page.