Triple Vision Chart by Chris Harmonics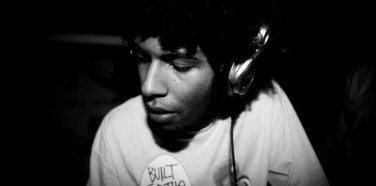 Since early 2010 Chris Harmonics is one of the thriving forces behind the drum and bass scene in Rotterdam. This multi talent is not only running Blendits Audio, a label with over 15 releases by the likes of Dabs, Eastcolors, Mindmapper and Bredren, but also promoting events for over 5 years. Chris breathes music; whenever he steps on a stage he shows himself to be a true music lover, a DJ who focuses on the dancefloor and knows how to hit the right spot with his deep, technical and musical selection.
Signature Random Movement sounds on this one, very simple but very effective at the same time. There are only a few guys in Drum & Bass who can say they truly have their own sound and RM is definitely one of them.
Amazing collab by Soligen & Type 2 this time teaming up with dutch producer Vandera. I love the combination of the weighty beats and bass with funky stabs and soulful vocals on top. I play this one out in almost all my sets.
I've been following Northern Zone ever since he won the Hospital Records remix contest somewhere back in 2014. He has a very distinctive cut up style which works really great with the way he modulates the mid basses in his tracks. A quality tune coming from the Limitless Recordings camp.
Dope Plates is a very cool project by Soul Intent that focusses on Jungle, Breakbeat and early UK Hardcore. I absolutely love the 90s vibe on this one, be sure to check out the official video as well.
Mark System doesn't release a lot but when he does it's good. Both tracks on this release have a great progression and I think it's great how MS uses classic sounds with new production techniques.