Kmag: Current Value – Stay On This Planet Interview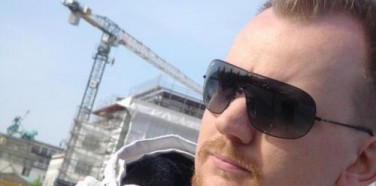 Current Value is one of an increasing number of producers who specialise not only in electronic music, but also sound design and soundtracking. He releases his incredible seventh album today, and how he got to work with some very famous names.
What was your process in putting together the new album? How did you approach it?
I didnt actually "plan" for the next album. It rather comes to me. I had a couple of months of an inspiration rush early this year that brought me "back" to the old times where I used to do one or two tunes a week. When true inspiration hits me it's only a matter of hours to get a tune done – with later refinements and adjustments. So most of these tunes belong to the same energetic impuls… I'm really happy about the outcome – a plan comes together… lovely!
"Taken from Knowledge Magazine for full interview click here"