Review on Random Movement's 'Sleazy Bitch EP'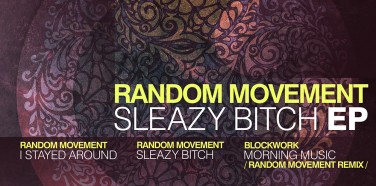 One Hour One DJ wrote a nice review on the new Fokuz EP by Random Movement – Sleazy Bitch EP.
"This is Random Movement's first release with the label, which see's him deliver two stellar tracks in the forms of 'I Stayed Around' and 'Sleazy Bitch', both of which are drenched in soul and full of clever little instrumentations and samples. As a digital bonus to the vinyl, Random Movement also gives us his take on 'Morning Music' by Blockwork, making this a nicely rounded three track release on the whole."
Read the full article on Onehouronedj.com and get the 12″ vinyl at Triple Vision.