Resident Advisor review on Ekserd's "The Hidden Document EP"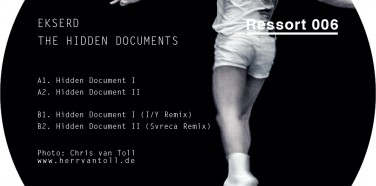 Resident Advisor recently wrote an review on the latest Ressort Imprint release!
"Founder Ekserd supplies Ressort's latest 12-inch, The Hidden Documents, which is also his debut release. Like everything on the label before it, this diverse EP features four effective techno cuts."
Read more on Resident Advisor.
Buy 12″ vinyl on Triple Vision.